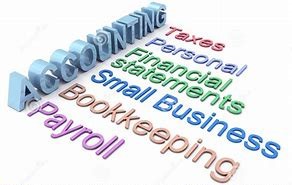 Personalized Professional Services
Since 1982, we have been working with hundreds of individuals and small to medium-sized businesses. Our sole purpose is to provide clients with highly personalized tax, accounting, and financial advice. By providing the best service possible at affordable fees, we have formed countless rewarding business relationships thoughout the Jupiter area and have helped our clients grow. In fact, almost all of our new business comes from client referrals.
Our office consists of two tax professionals: Mary Ann Phillips CPA and Alycia Phillips AFSP, Tax & Accounting Specialist -- we offer accounting and tax preparation for a wide variety of clients. We specialize in:
* tax return filing and tax planning for individuals
* bookkeeping and financial statements for small businesses
* corporate tax return filing

Click here for more information about Mary Ann Phillips, CPA ---> /memberarea/images/uploaded/map/MAP-ResumePDF.pdf
Click here for more information about Alycia Phillips, AFSP ---> /memberarea/images/uploaded/map/AMPResumePDF.pdf
Annual participation in Continuing Professional Education courses offered by local chapters of national accounting and tax associations, the IRS and software companies keeps the firm on the "leading edge" of ever-changing tax laws, accounting methods and filing alternatives.
Computerized offices and internet fast-access ensures clients accurate, efficient, state-of-the-art service at a competitive price.
Federal Estimated tax payments can now be setup to be direct debited automatically at the time your return is prepared. Ask about this service when you have your return prepared.
Visit the "Services" area of our site to learn more about the many accounting and tax services available to individuals and businesses. Your first one-hour consultation is offered at no charge!
Visit the "Contact Us" page for information regarding how to reach us via telephone, fax, e-mail or mail.
Feel free to contact the office anytime. We're here to help.